Rony B Chandran [ ronybc ]
Name : Rony B Chandran
Born: April 1st, 1980.
Chirayinkeezh, Thiruvananthapuram, Kerala, India.
Languages: Malayalam (native), English, Hindi and Tamil.
Had schooling at Govt UPS Sarkara, Chirayinkeezh and
Sree Chithira Vilasam Boys' High School, Chirayinkeezh (SCVBHS).
Pre-Degree (1997) from
SN College,Varkala
(
University of Kerala.
)
Electronics (1999) from
Government ITI, Attingal
(
DGET
)
Work History
Freelance Computer/Electronic/Electrical hardware repair technician since 1995.
1999 - 2002 (3 years, on contract basis):
Technicial Support Staff (networking) at STPI Satellite Earth station,
Software Technology Parks of India
,
Technopark Thiruvananthapuram.
2003 - 2007 (4 years):
Sound Recordist and Technician Administrator in a television post-production studio at Thiruvananthapuram, on works for
Doordarsan
,
Asianet
,
Soorya TV
and
Amritha
television channels.
2007 - 2010 (3 years):
R&D and Embedded systems developer at
eBird innovations
, Thiruvananthapuram.
2010 - cont.:
R&D, Electronics Lab at
IHRD
Regional Centre near Medical College, Thiruvananthapuram.
Other incredible th!ngs:
my Flickr page :
http://www.flickr.com/photos/ronybc/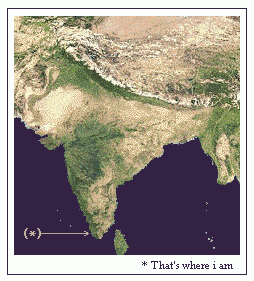 GPS coordinates
: Not so accurate for
ICBM
feed :)
Latitude: 08 39' 24 N, longitude: 76 48' 32 E
Set up this website to say Hello to the Web Wide World. And to humbly announce the existence of this one, on the same Planet :)

Feel free to e-mail me. Thanks for been here...